Gigolo
är vår första rent irländska USA import. Chris hämtade honom hos Karen när han var 8 veckor och fick stanna hos vänner i Tyskland till alla vaccinationer och papper var klara för Sverige.
Han har ett utmärkt temperament, är av bra storlek, är välbyggd och välgående. Han är bara ställd en gång med CK där han blev 2a efter Snorre som då tog sitt första cert. Han är mycket sparsamt använd men avkomman efter honom har blivit bra såväl mentalt som exteriört. En avkomma finns i Irland och en i Holland.
Gigolo is our first pure Irish import from USA. Chris fetched him at Karen's when he was 8 weeks and he had to stay with friends in Germany untill all vaccinations and papers were ready for going to Sweden.
He has an excellent temperament, good size and is well build with nice movement. He only showed once and came 2nd with CK (EXC.) behind Snorre when he won his first CC. he is also very sparsley used as stud and his off-spring are very good . He has one off-spring in Ireland and one in Holland.
​
​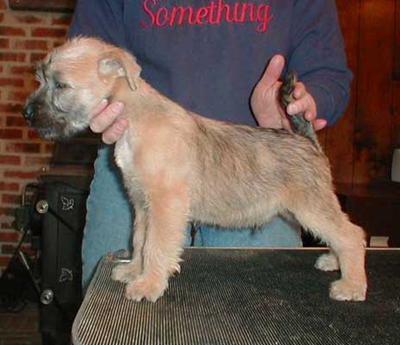 Gigolo 7 weeks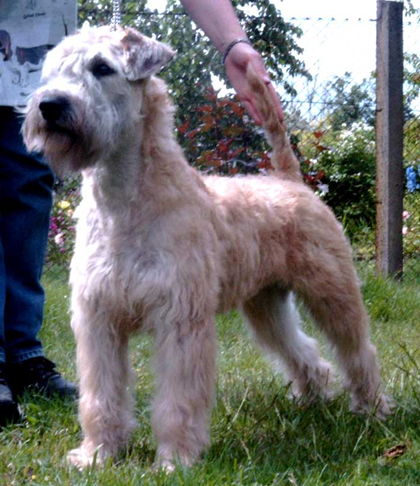 ​