Maroc Na Sionna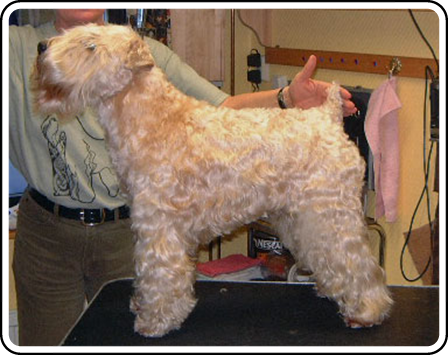 Detta var en av de bästa kullarna vi fött upp. Vi behöll själva en tik, Villa Rosas Fagwen, som senare flyttade till fodervärd. Där blev hon kallad Wilda. En helt underbar tik både exteriört och mentalt och hon fick senare två härliga kullar. De två hanarna exporterades till Polen och USA. Faridd i Polen ställdes en hel del och var blev första svenskuppfödda Wheaten att bli Polsk Champion. Han vann senare många flera championtitlar. Felyan (Fergus) blev lätt Amerikansk champion
​
.
Villa Rosas Fagwen, Wilda
​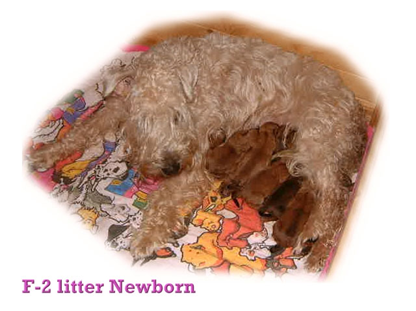 2 weeks
Villa Rosas Zowie-Zandie
This was one of the best litters we have bred. We kept a bitch, Villa Rosas fagwen, who later moved to a family on breeding contract and they called her Wilda. A wonderful bitch with a lovely temperament. She got two nice litters. The two male were exported to Poland and USA. Faridd became the first swedish wheaten to win the Polish title and he also won a lot of other Champion and winner titles. Felyan (Fergusa) Becam easily American Champion.
​
​
Faridd with one of all his trophys
Villa Rosas Felyan Best of Breed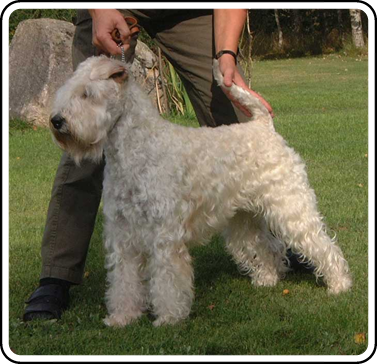 Villa Rosas Fawen är godkänd eftersökshund
​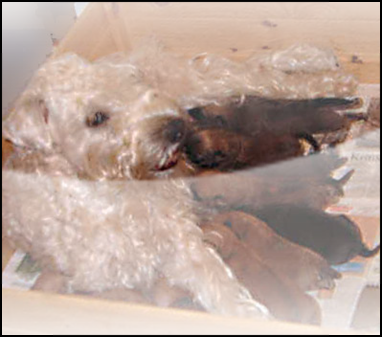 Food time