​
​
​
A

tt ta fina bilder med kameran är något som jag tycker är jätte-roligt och har blivit något jag gör mer och mer. Sedan tycker jag det är ännu roligare att bearbeta dem i datorn.
Jag har ofta kamera med och knäpper när jag ser något som kan bli fint efter bearbetning eller som är fint som det är.
Hundar och valpar är favoriter och då framför allt Wheaten, men blommor, naturen byggnader och människor finns ochså med bland motiven.
Jag är helt och hållet självlärd och har ännu inte gått några fotokurser men kanske skulle göra det.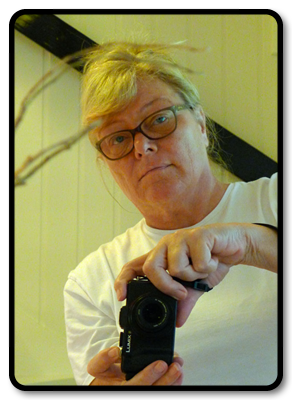 ​
​
​
I

love to take nice shots with my camera and I do it quite often. I also like to then work them in the computer.
Mostly I bring my camera and shoot when I se something interesting that could be nice to work och is nice as it is.
Dogs and and puppies are favourites and then especially Wheaten, but flowers, nature, buildings and people are among my motives.