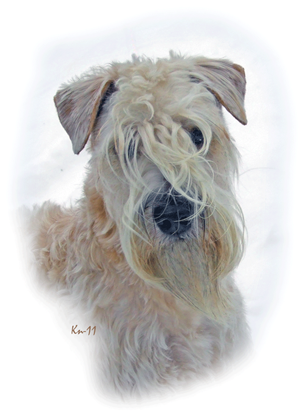 ​
​
Willie kom till oss som en underbart söt 8 veckors valp. Annika hade honom med sig ner till Region Östs utställning i Februari 2010. Alla totalcharmades av honom.
Willie flyttade till fodervärdar när han var runt 4 månader.
Han är en riktigt lovande hund med ett underbart temperament.
Han är ställd en gång med excellent.
​
Willie arrived to us as an adorable pup of 8 weeks. Annika, his breeder, brought him to Region Easts show in February 2010. Everyone at the show was totally taken by his charm.
Willie moved to a pet home on breeding terms when he was 4 months.
He is a svery promising dog with a lovely temperament.
He is shown once with excellent.