Rhodda är en läcker tik med det kända härliga Villa Rosa temperamentet. Hon är välbyggd kort o kompakt. Hon hade den röd/sträva pälsen som valp och har idag en riklig vackert vetefärgad silkig päls.
Hon är mamma Wilda (Villa Rosas Fagwen) upp i dagen. Man kan också klart se släktskapet med hennes berömda morbröder Faridd i Polen och Fergus (Felyan) i USA!
Rhodda is a lovely bitch with the wellknown lovely "Villa Rosa" temperament. She is well built short and compact. She had the red harch coat as pup and has today a rich silky wheaten coloured coat.
Rhodda looks very much like her mother Wilda (VR Fagwen) and one can clearly se she is related to her famous uncles Faridd in Poland and Fergus (Felyan) in USA!
​
Rhodda is 1 week
​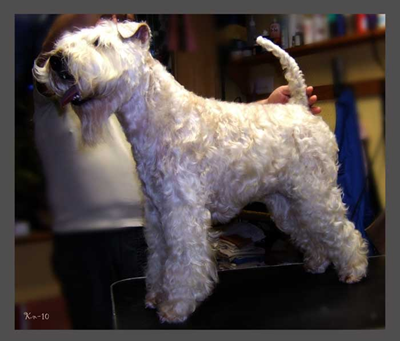 ​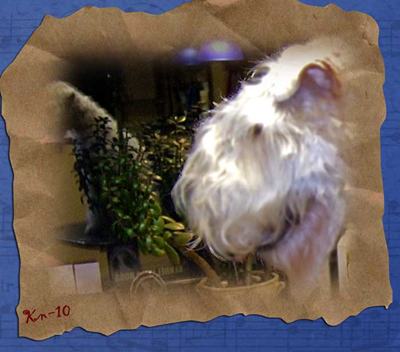 ​